Type(s) of organization : Student Association
Bureau des Sports - BDS
Sport and Leisure, Student Life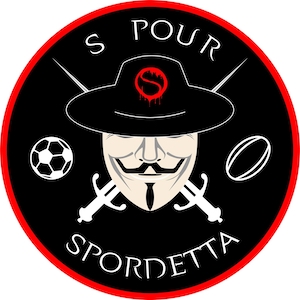 The Bureau des Sports BDS (Student Sports Association) is part of the school sports association (Association Sportive - AS). The school is present at major university and federal sporting events: participation in the inter-regional championships and French championships, sailing competitions, Paris half-marathon, etc. Involving more than half the students at Centrale Nantes, the AS reflects the students' enthusiasm. With many sports (football, handball, rugby, volleyball, basketball, rowing, climbing, etc.), it meets their expectations in terms of initiation or regional and national competition.

Sailing is particularly significant, the sailing club, the windsurfing club and the APPC (for the cruise race). Sailing is distinguished every year during races such as EDHEC and rowing involves multiple excursions to take part in official competitions.

The AS is above all team spirit, a constant search for challenge and transcendence, and a willingness to adapt the sports activities in the school to meet student demand.

We offer a multitude of sports events, organized in-house or open to all Nantes students: inter-classes, "Volleyball Night", the 4 Ball Tournament (football, basketball, handball and volleyball), a tennis tournament for business and engineering schools.
 
Contact details :

Ecole Centrale de Nantes BP 92101 F-44321 Nantes Cedex 3 FRANCE

Website :

Email. :

bds

842868c1-2414-4055-b8f8-eaa650c33b38

@ec-nantes.fr
Activities
Team sports

Individual sports

Water sports

Racket sports
Executive members
President:
VP:
VP:
Treasurer AS:
Treasurer BDS:
Secretary:


Meet your BDS…



Additional Information
Association Sportive:
President:
Treasurer:
Secretary: Hervé Guillo, Sports and Physical Education teacher
Contact the AS:
as

4b126512-307b-4d42-b8fc-f35003cd07d3

@ec-nantes.fr
Published on March 30, 2017
Updated on May 2, 2022