Type(s) of organization : Student Association, BDS
Handball
Student clubs - sport, Student clubs - team sports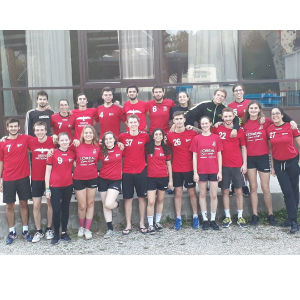 Ready to get back to (or get started in) handball!?
Don't hesitate and join the handball team!
Whether you're a beginner or an experienced player, you'll enjoy serious training sessions led by a world champion coach (with the USSR) and great games.
We hope that our motto "play serious without taking yourself seriously" will take you, with us, once again as far as possible!
Executive members
Supervisor W : Blandine Verdon
Supervisor M : Florent Verzotti
Published on May 11, 2020 Updated on July 8, 2021