Type(s) of organization : Student Association, BDS
Badminton
Student clubs - sport, Student clubs - racket sports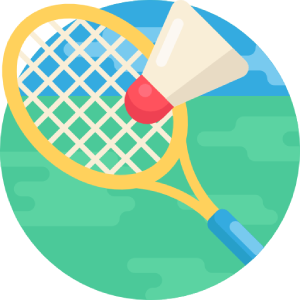 Whether you're a shuttlecock fanatic or just a beginner, whether you're right-handed or one of the 15% left-handed, badminton is open to you!
Whether you're into the doubles game or a singles player, join us for fun on the court in this very complete sport that develops both your reflexes and endurance!
So whether you want to improve your skills or just let off steam, you're sure to find a partner to play with!
Contact details :
Activities
Presidency
Margaux Flatrès et Julie Thiriet
Published on April 29, 2020
Updated on May 20, 2021