Type(s) of organization : Student Association, BDS
Rowing
Student clubs - water sports, Student clubs - sport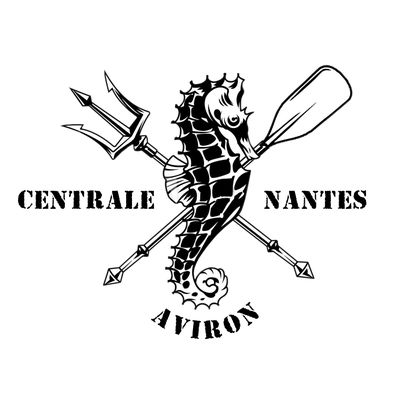 Centrale Nantes Aviron is one of the biggest club in Centrale when looking at the number of members or the fun atmosphere.

Above all, it's a nice bunch of friends meeting several times a week 10min away from the campus to row in a natural and wonderful landscape.

Our values :
- Rowing : it's in the title, we are here to row and bring back some medals home with the different competitions that we do throughout the year, whether it's in Nantes, Toulouse, Paris, Rennes, …
- Friends : the best boats are those who know and trust each other, that's why at CNA we advocate rowing as a team sport
- Muscles : for the boat to get some speed, big thighs are needed so, if you want to, in CNA you will learn how to honour the device coming straight out from the hell called rowing machine when you will sweat during some nice CrossFit training.
- The fun: we don't always come back with gold medals but always win the fun trophy in every competition, because that's how we are, we love being happy.
- Parties : because all those prominent muscles need to be hydrated, CNA also means well-toasted parties, whether in our sweet home Nantes or in the French cities we go to for competitions.

Ultimately, sport is great, but with friends and outdoor it's better. If you're into this and that you want to discover a complete sport directed by a really nice club, come and meet us in CNA !!
Activities
Published on April 29, 2020
Updated on May 31, 2023