Type(s) of organization : Student Association, BDS
Basketball
Student clubs - sport, Student clubs - team sports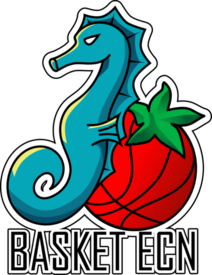 If you haven't managed to get your hands on a basketball for a while or if you want to discover an action-packed team sport then join the Centrale Nantes basketball team!
Come along and learn, share your passion or develop your team spirit with us.
Whether you're a beginner or a seasoned player, basketball is for you!
Choose basketball and your year in sport at Centrale Nantes will be marked by games, tournaments, championships and a great atmosphere. No time to get bored!
Activities
Basket W
These are the tomatoes.
You would think they were tourists (which is their greatest weapon by the way), but no:
a podium in the French championship, champions of the intercentrals, of the Challenge Centrale Lyon... nothing stops them!
So if you want to win, to laugh or to have fun, this team is made for you!
Whether you miss the floor, or you don't know the dribble rule, there will always be a place for you in the tomatoes. So, convinced?!
Follow us on instagram @lastomates44 !!!






Basket M
Do you want to play again after a 2 (or 3) year break like Michael Jordan in 95 ? Or do you want to start late like Dennis Rodman ? You have the refs of these two anecdotes? M basketball is definitely for you! If you want to find the taste of competition (and win), come and join a talented and ambitious group (intercentrals, university championships etc. in your sights). If you just want to have fun with your friends and meet the team during the different parties at the bar, you are welcome too! On the other hand, get ready to meet our coach Greg, who won't miss a chance to give you a hard time, whether it's in PE class or on the field itself.
Anyway, join us in the sport with the best flow in history.
The 3 point kiss
Executive members
Supervisor W : Maiann BORGOLTZ Captain W : Lucie Mc CORMACK
Supervisor M : Simon LEOPOLD Captain M : Ethan BOYADJIAN
Published on April 29, 2020
Updated on May 9, 2023