Type(s) of organization : Student Association, BDS
Basketball
Student clubs - sport, Student clubs - team sports
If you haven't managed to get your hands on a basketball for a while or if you want to discover an action-packed team sport then join the Centrale Nantes basketball team!
Come along and learn, share your passion or develop your team spirit with us.
Whether you're a beginner or a seasoned player, basketball is for you!
Choose basketball and your year in sport at Centrale Nantes will be marked by games, tournaments, championships and a great atmosphere. No time to get bored!
Activities
Men's and women's teams
Open to all from beginners to advanced players.
Weekly training sessions, matches and tournaments.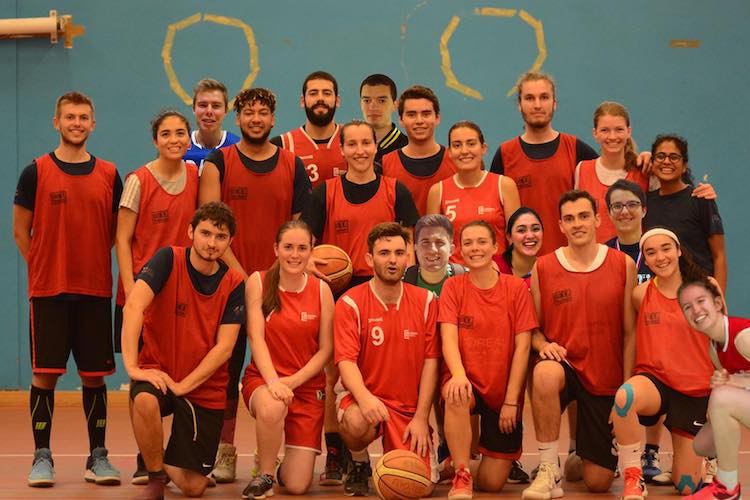 Executive members
Supervisor W : Margaux Delage and Périne Cunat
Supervisor M : Robin Bernard
Published on April 29, 2020
Updated on July 8, 2021