Type(s) of organization : Student Association, BDS
Rugby
Student clubs - sport, Student clubs - team sports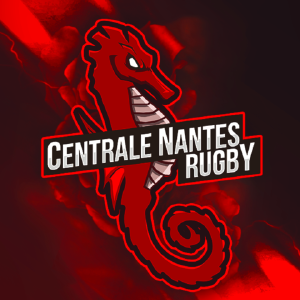 Hail to you, new student!
Girls are you trying to get your warrior soul to look like Mulan? Guys are you seeking that perfect body to show off on the beaches?
Then join us at the rugby club! (Men's and women's teams)

We're a one big family that knows how to have fun: weekly rugby nights at the Vestiaire (bar that you will come to know), team lunch every Thursday noon, and above all, our post-competition parties !

Still hesitating ?
Don't worry, rugby is made for all shapes and sizes, whether you are slight or broad-shouldered, we'll teach you how to tackle and surpass yourself!
Come and join us soon, we're preparing some surprises for the new school year!
Activities
Rugby W
With rugby at Centrale, you're guaranteed to make the most of your new-found freedom!
Between getting back into the sport and the atmosphere, everyone loves it.
Talk about experience, the cohesion is incredible and you'll make a great team of friends.
Lots on the agenda:
- Sport, with two training sessions a week (Mondays and Wednesdays), supervised by two M Rugby coaches, and a phys ed session on Thursdays.
- Good pasta meals every Thursday lunchtime for a chat
- The locker room on Tuesday evenings, our favorite bar where all rugby (m and f) meet up
- Confrontation with regular Thursday afternoon matches
- Tournaments (5-6 this year) to spice up our weekends.
- Joining a close-knit team thanks to a cohesion weekend and organized parties.
So don't hesitate any longer and come and try 7-a-side rugby, whatever your size!
Our insta: @invaincuescettesaison
Rugby M
Are you seeking an amazing sport? An unrivaled atmosphere in Centrale ? Do you want to surpass yourself ? Join the rugby family, the ARCCN with old Centrale students and young ones.
Come try the oval ball with our famous italian coach Gianfranco (former international trainer), attend two trainings per week and a match on thursday afternoon after the communal pasta lunch, meet with your mates "Au Vestiaire" (a bar that you will know soon enough), and other great events !
Executive members
Supervisor W : Axelle Chéné
Supervisor M : Paul Grall
Published on May 11, 2020
Updated on May 31, 2023