Type(s) of organization : Student Association
Fencing
Student clubs - sport, Student clubs - individual sports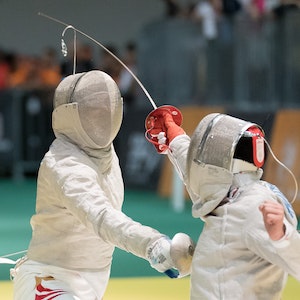 Ready to get back to fencing (or get started)!?
Don't hesitate! If you want to get involved in an original sport, which is both physically and mentally demanding, then fencing is for you!
Whether you're a beginner or an experienced fencer, the club in Nantes is ready to welcome you to this noble sport. On the programme: initiations, quality training, and, why not, competitions!
Published on May 11, 2020
Updated on May 12, 2020