Type(s) of organization : Student Association, BDA
COGEN Orchestra
Student clubs - music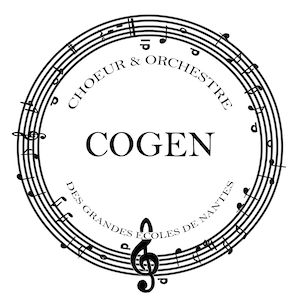 The COGEN orchestra is an ensemble of musicians from Centrale and Audencia.
We meet once a week to play together a repertoire which is varied and open to suggestions.
These rehearsals help us prepare for the several concerts that we give throughout the year. No matter what instrument you play, no matter your level, you will find your place among us. We are all here to have fun and enjoy playing music together!
If you have any questions, please do not hesitate to contact us.
Presidency
louise.pawlowski
465bc48a-b636-4bca-a2ed-4dac61b84e7c
@eleves.ec-nantes.fr
Louise Pawlowski
Published on May 11, 2020
Updated on May 20, 2021