Type(s) of organization : Student Association
COGEN - Grandes Ecoles Choir & Orchestra
Student Life, Student clubs - music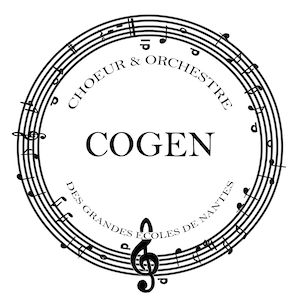 COGEN participates in the openness and cultural diversity which characterises the 'Grandes Ecoles', and is, to date, the only musical structure supervised by a professional choir conductor in the participating schools.
Website :
Activities
Founded in 2004 within Audencia Business School's Student Arts Association, the COGEN Association was created two years later.
Today around 40 COGEN members, from higher education establishments in Nantes, give numerous concerts each year.
Join us, (at any time during the year)!
Choir rehearsals every Thursday evening from 6.30pm.
Published on March 30, 2017
Updated on July 8, 2021