Type(s) of organization : Student Association, BDE
Astronomy
Student clubs - science & technology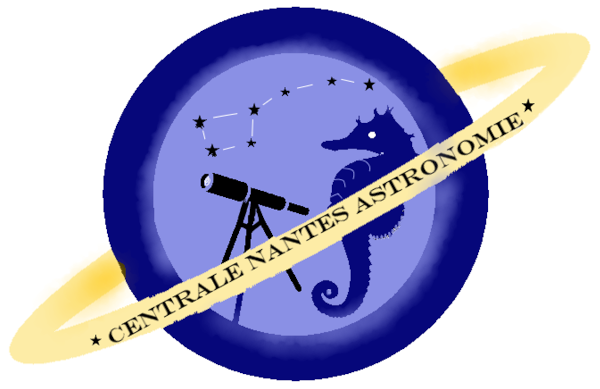 A nation has people looking at the stars, they have hope.

Do you want to lie on the summer lawn and observe the Milky Way? Do you want to watch a meteor shower with your loved one? Facing the stars in the sky, do you want to know their names?

Join us, join Centrale Nantes Astronomie, and we'll help you make those wishes come true. We will explain astronomical knowledge to you, so that you will no longer be confused when facing the stars.

On some nights, we will also use our telescope to observe the sky, and we will teach you to identify the different stars and constellations. Over the next year, we'll take you to observe solar eclipses, lunar eclipses, Leonids, Perseids, and more. We will also take you to visit the Nantes Planetarium and planetariums in other cities. When the weather is nice, we even plan to pitch tents in the wild for outdoor astronomical observations.

Don't hesitate to join us, let's look at the deep starry sky together at night.
Published on April 29, 2020
Updated on March 23, 2022