Type(s) of organization : Student Association, BDE
Accents
Student clubs - international culture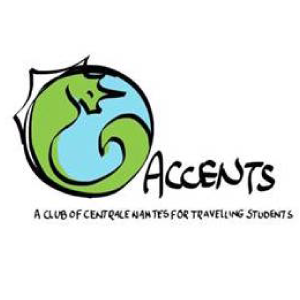 Lost touch with the world and its wonders in the last two/three years of hard study?
Keen to take advantage of your school years to get to know new people, new cultures, new horizons?
Don't hesitate! With ACCENTS you'll get to meet the many international students at Centrale Nantes, help them settle in when they arrive France and have fun together at international parties and events.
Website :
Published on April 29, 2020
Updated on April 22, 2022